As we approach the season of bloom and growth here in the UK and the sun begins to show its glorious face again, one of our favourite quotes springs to mind.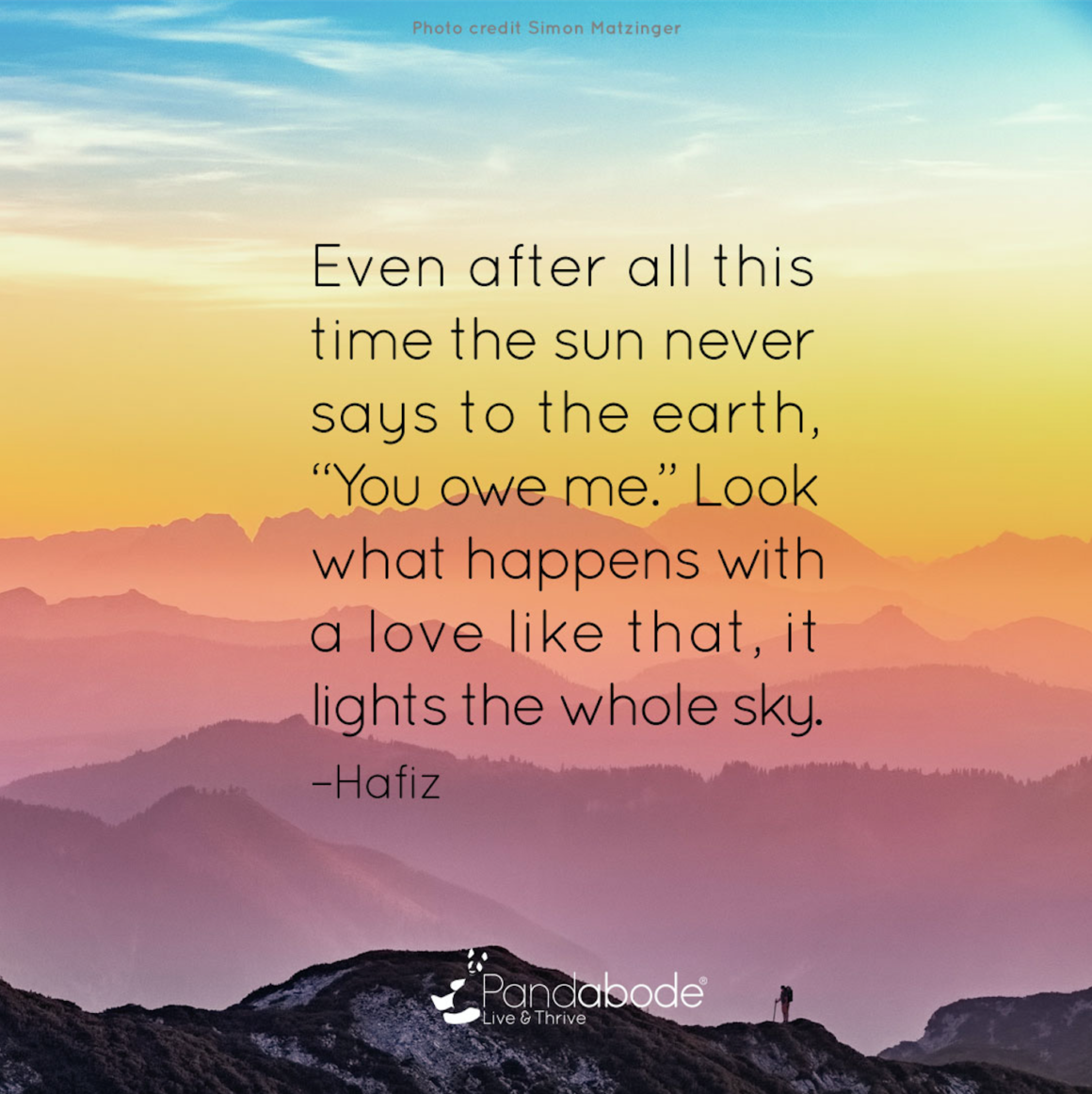 In this article, we'll take a look at some colossal solar energy projects, with some interesting facts about what makes these mega projects, so impressive. We've also included a few smaller scale solar projects, because we found them particularly interesting.
Solar projects that are built at utility scale and often supply national grids, are commonly called solar farms, solar parks or photovoltaic power stations.
With so many new solar parks rapidly under development worldwide right now, it is somewhat short-lived to specify one as being the largest. Most of the biggest sites can be found in Asia and the Americas, however solar projects of varying scale exist on every continent.
We should bear in mind that solar parks are commonly expanded progressively, with new sections added over time, so site areas and power capacities often change constantly.
To help visualise how incredibly awe inspiring these parks truly are, we hope you enjoy our fun comparisons.
Pavagada Solar Park – India
Area: 53 square kilometres
Capacity: 2050 Megawatt
Status: operational
Currently the world's largest, this solar park has an area that would just about fit snugly into Loch Ness in Scotland, more than large enough to hide a monster.
Tengger Desert Solar Park – China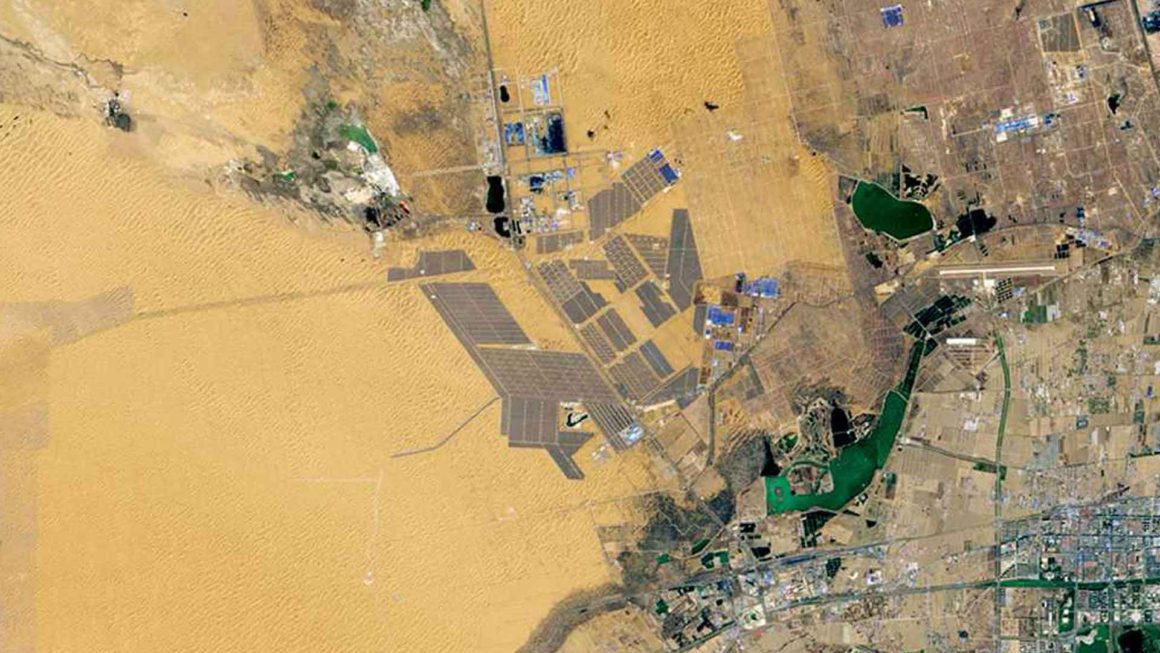 Area: 43 square kilometres
Capacity: 1,547 Megawatt
Status: operational
Currently world's second largest, this solar park covers an area approximately equal to three and a half Heathrow airports. That would be quite a walk to your terminal.
Bhadla Solar Park – India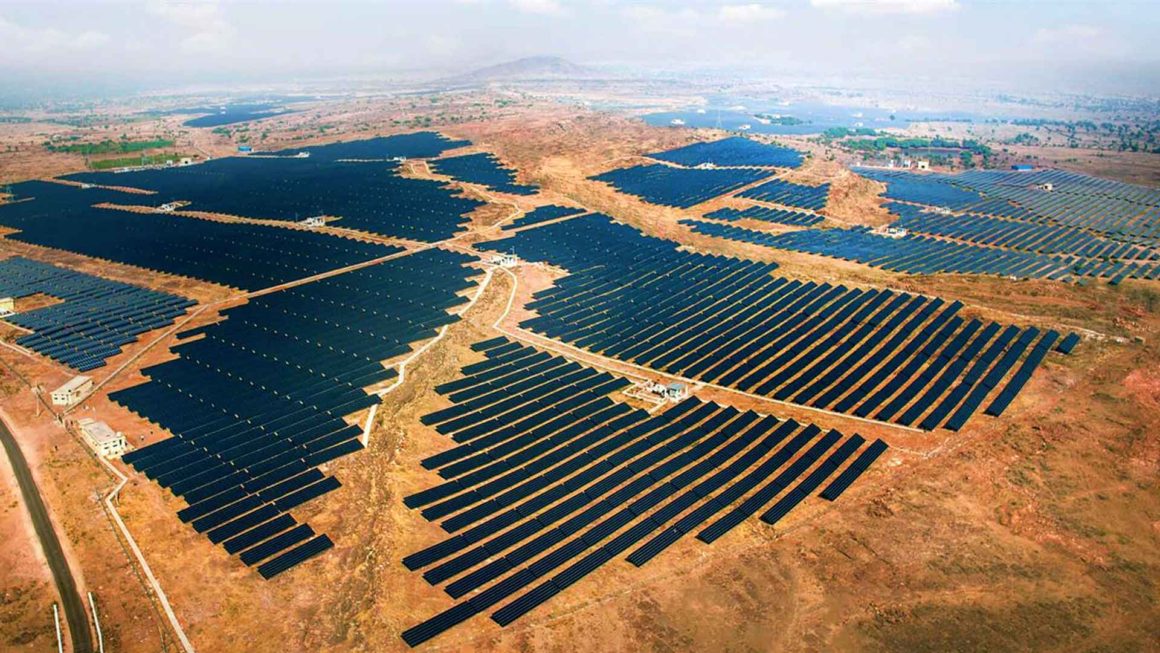 Area: 40 square kilometres
Capacity: 1,365 Megawatt
Status: operational
Even in third place, this solar farm is still so vast that you could fit 153,256 tennis courts into the area it occupies. And yes, those are doubles sized courts.
Mohammed bin Rashid Al Maktoum Solar Park – United Arab Emirates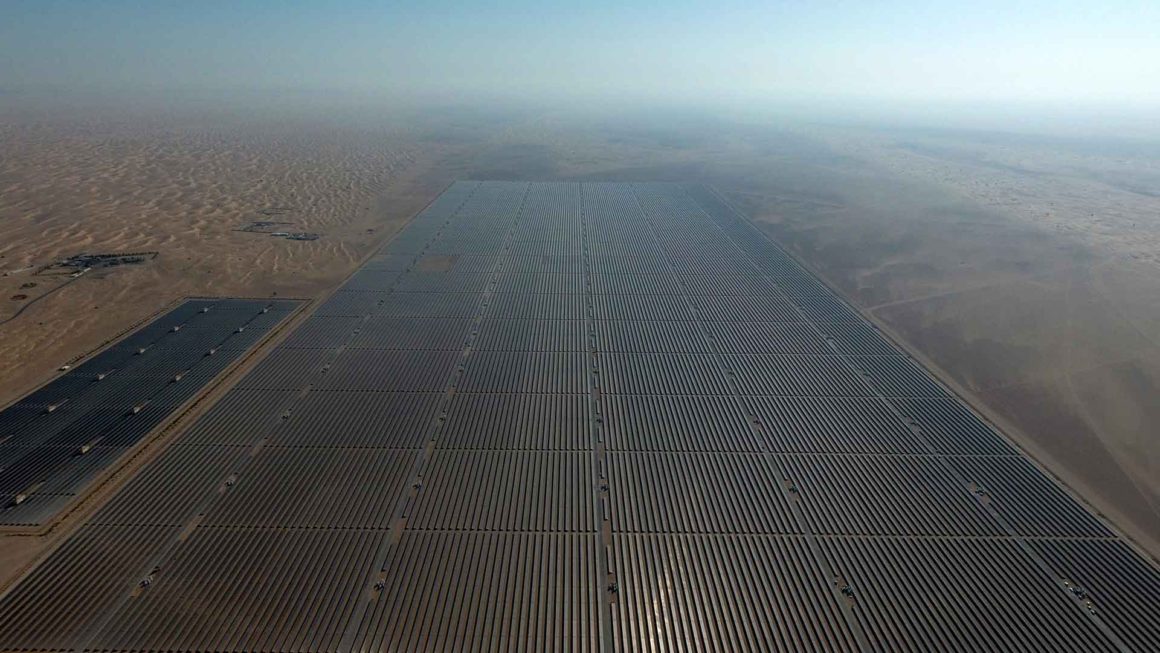 Area: 77 square kilometres
Capacity: 5000 Megawatt on completion
Status: partially operational, under expansion
This project is currently partially completed with ongoing development. It is likely to be the world's largest solar park at the time of completion. The Queen of England's 40 acre garden at Buckingham Palace could fit into the area 455 times.
What About the UK and Europe?
Cleve Hill Solar Park – Kent, UK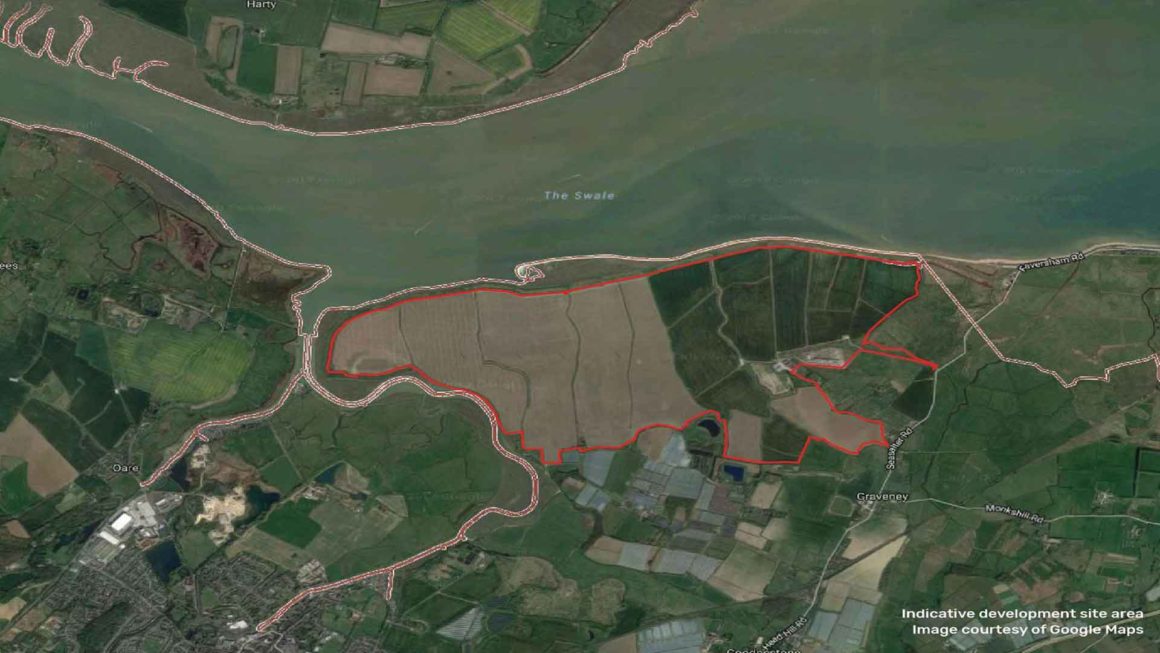 Area: 3.6 square kilometres
Capacity: 350 Megawatt
Status: awaiting approval
This would be the largest solar park in the UK if approved, with an overall site area reportedly equivalent to 673 football pitches.
Nunez de Balboa solar park – Usagre, Spain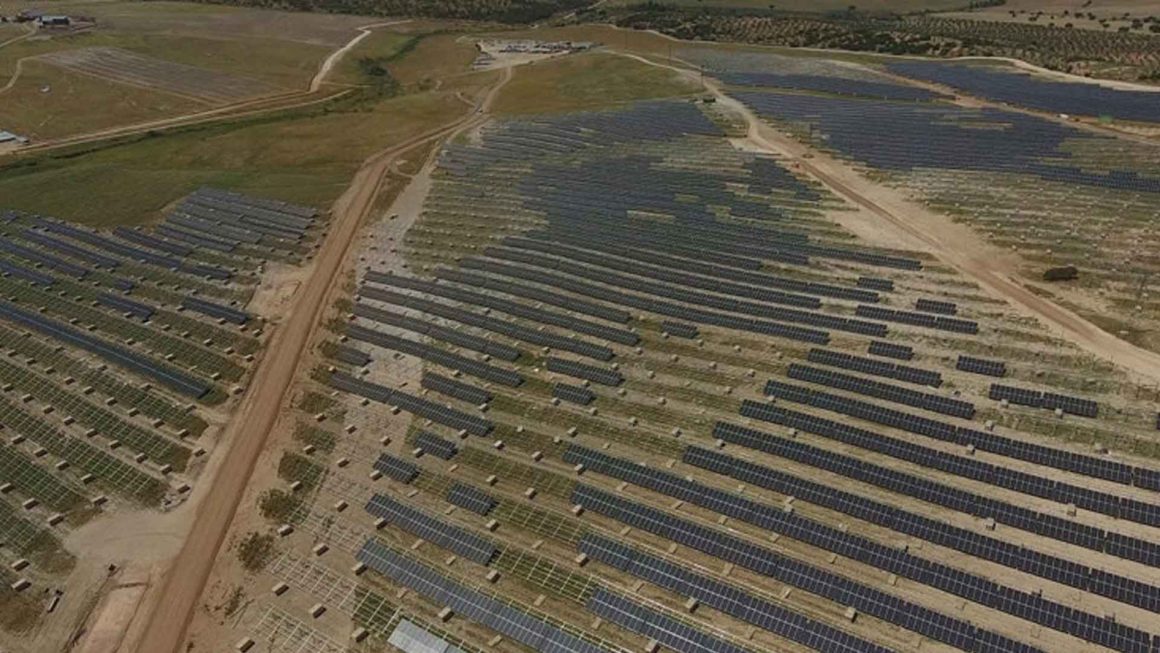 Area: 10 square kilometres
Capacity: 500 Megawatt
Status: operational
Spain is a favourite holiday destination for many European sun seekers, with regions surrounding Usagre reportedly receiving over 2900 hours of sunshine per year, in recent times. St Jame's Park in London would fit 42 times into the total area occupied by this solar farm.
Floating Solar Park – Zwolle, Netherlands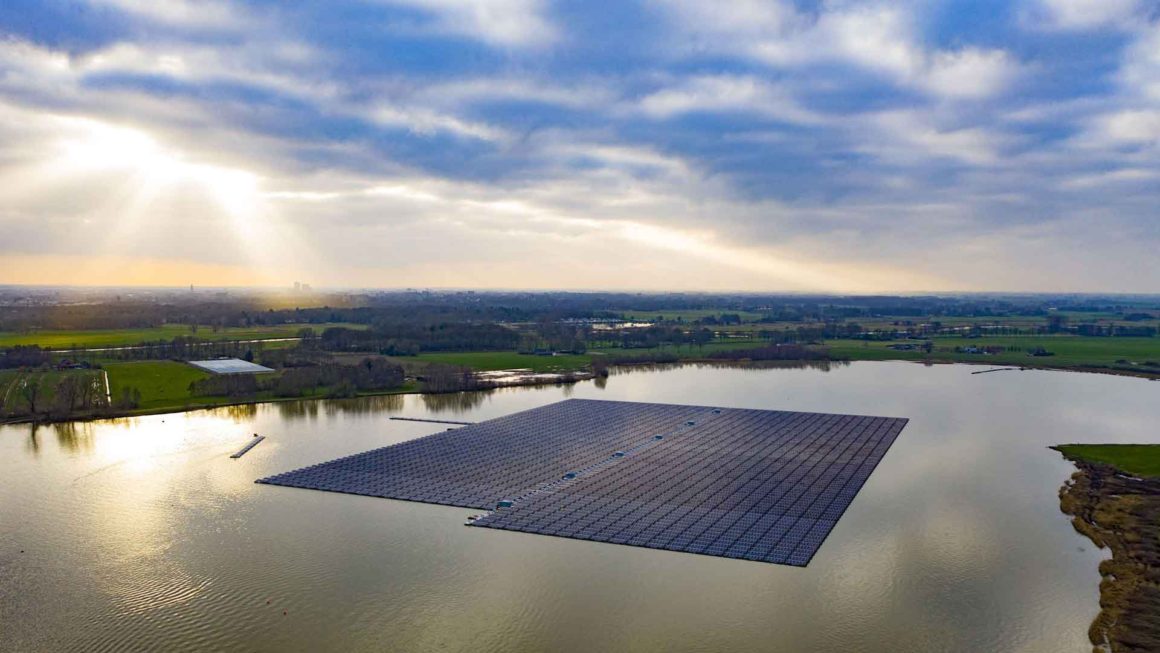 Area: unconfirmed
Capacity: 27 Megawatt
Status: under construction
Reportedly, this will be Europe's largest floating solar farm. BayWa, the company handling the build, have said that construction of the Bomhofsplas solar farm, can be completed in under eight weeks. The project is due for completion in March 2020.
Importing Solar Energy from the Sahara to Europe?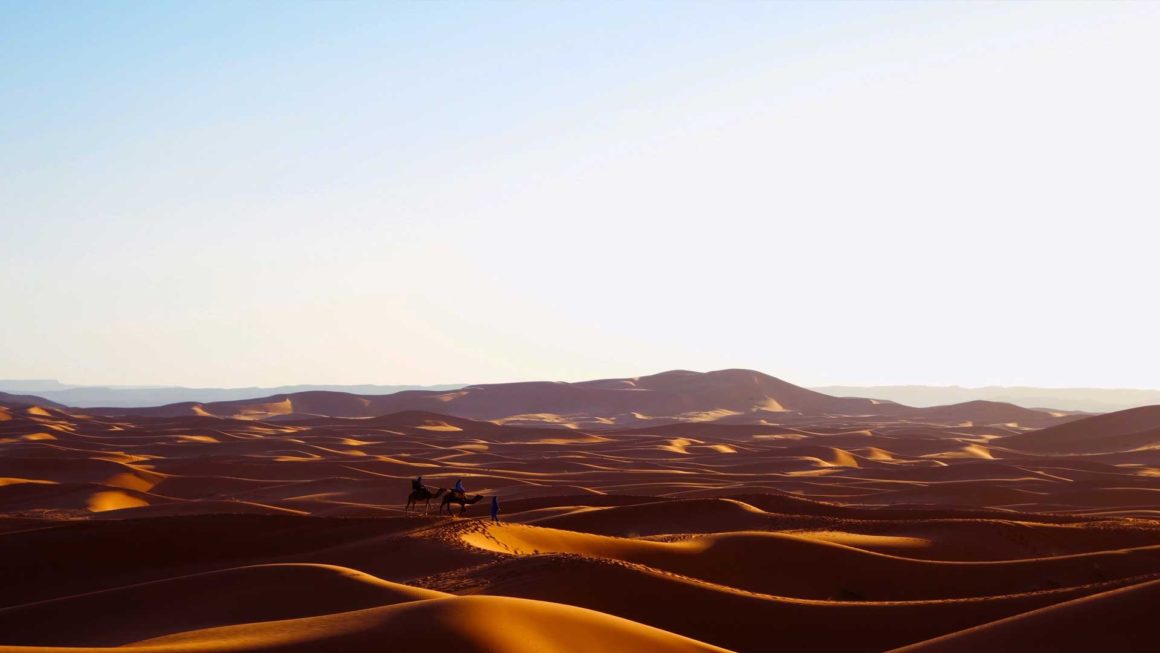 An ambitious proposal from TuNur, suggested running cables under the Mediterranean Sea, in order to bring the immense solar power of the Sahara to Europe. Similar ideas have previously been proposed by others, so whether or not such a concept comes to fruition, remains to be seen. You can read more here.
Reflection
Hopefully you enjoyed this brief glimpse into the burgeoning world of what might one day be referred to as, big solar.

In order to acknowledge a balanced perspective, we do think it is important to note that there can of course be negative consequences to such large scale infrastructure projects. Many challenging considerations must be taken into account by project stakeholders and local communities, such as impacts on local ecology, as well as managing land acquisitions appropriately and ethically.

So what do you think? Are these mega solar farms a good idea?
Sources
Earth observatory
Bloomberg
KHL
Wikipedia
Wikipedia
DEWA
Iberdrola
BayWa
Hiveenergy
Nuenergie
AU Gov
PV Magazine